With Belgium's reopening, comes the return of employees to work. Although there is a need for social contact more than ever, returning to the workplace can be complicated for both employees and bosses. To prevent all these anxieties and apprehensions from impacting the atmosphere and the quality of the work, here are 3 advices that will help you make it easier to return to presential work.
- Improve your workspaces by creating a relaxed and optimized environment
It is time to get back on track at work and apply the health advice. But how do you keep a relaxed workspace while respecting government guidelines?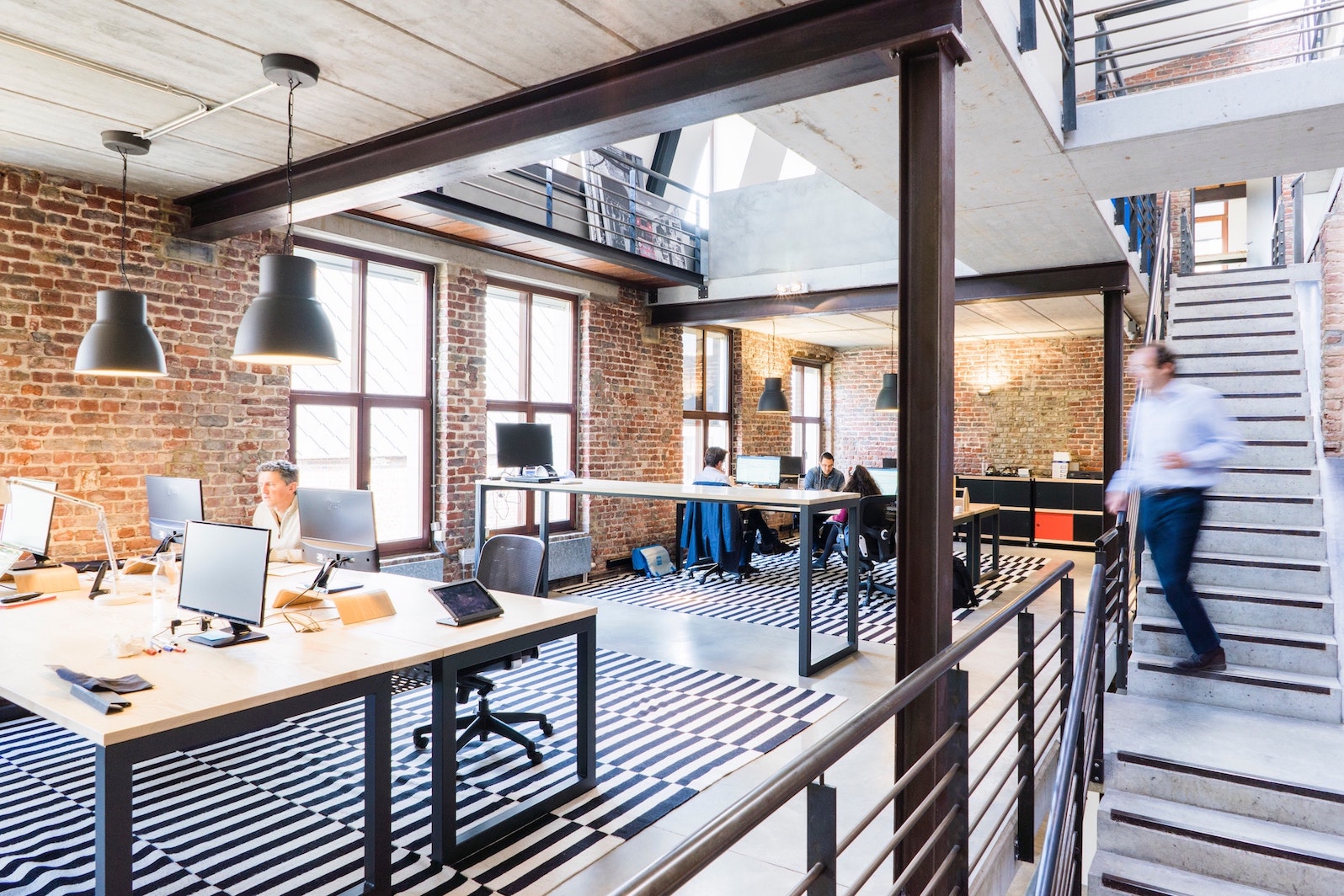 Source: Pexels
Say hello to plants! Vegetation in offices is known to increase creativity, focus and therefore productivity. In addition to these benefits, it improves air quality through its absorption of CO2. However, its best-known asset is surely its ability to reduce stress, especially by creating a more welcoming and relaxing environment. This is therefore a good method for maintaining health and morale, especially since it is inexpensive. Aloe vera, Chlorophytum and Ficus for example are recommended because they require little maintenance and brighten up your offices. Be careful, however, not to let them die!
In addition to the vegetation, it is important to keep a neutral and organized workspace. To do this, declutter your employees' workspaces, establish your priorities, assess what needs to be kept on hand and what can be stored to be retrieved later (or not). Nothing can be more stressful for your employees than seeing piles of files and archives in your offices when you could simply store them at Boxify. You can have them delivered to you as soon as you need them, and this will allow you to have tidy offices and to move freely.
- Respect the sanitary rules and the limits of each person
No more kisses and handshakes when you meet your colleagues in the morning. It's time to nod to say hello.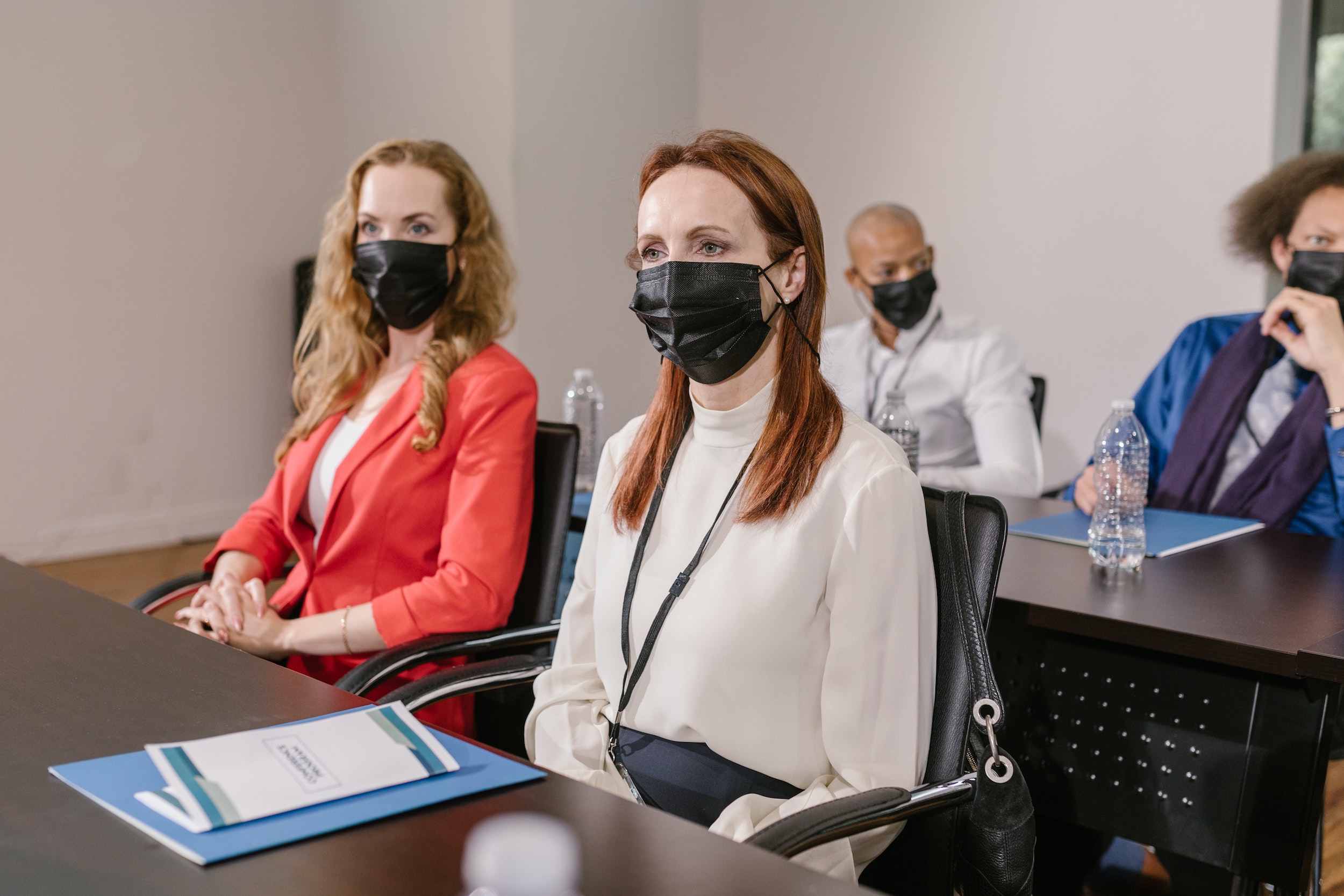 Source : Pexels
In order to be able to stay in your offices, you must respect the sanitary rules. These rules include social distancing but not only. You will also have to respect the instructions for sanitation of the premises as well as the regulations for wearing a mask. If you find yourself alone in an office you have the opportunity to remove your mask, however, this is not the case with open offices and co-working spaces. In addition, not everyone is equally comfortable with the current situation and some people need more distance to feel safe. So, make sure you respect everyone's limits. Then, in order to reassure your employees and support them during this pandemic, inform them about the rules you are putting in place and set up reminders indicating the measures they must take. Compliance with these measures will help ensure the continuity and development of the face-to-face work of your employees.
- Organize team building or after work to bring your teams together
Do you want to unite your teams and strengthen relations between employees? The implementation of team building activities is essential after having spent so much time apart and it is time, now more than ever to motivate the teams!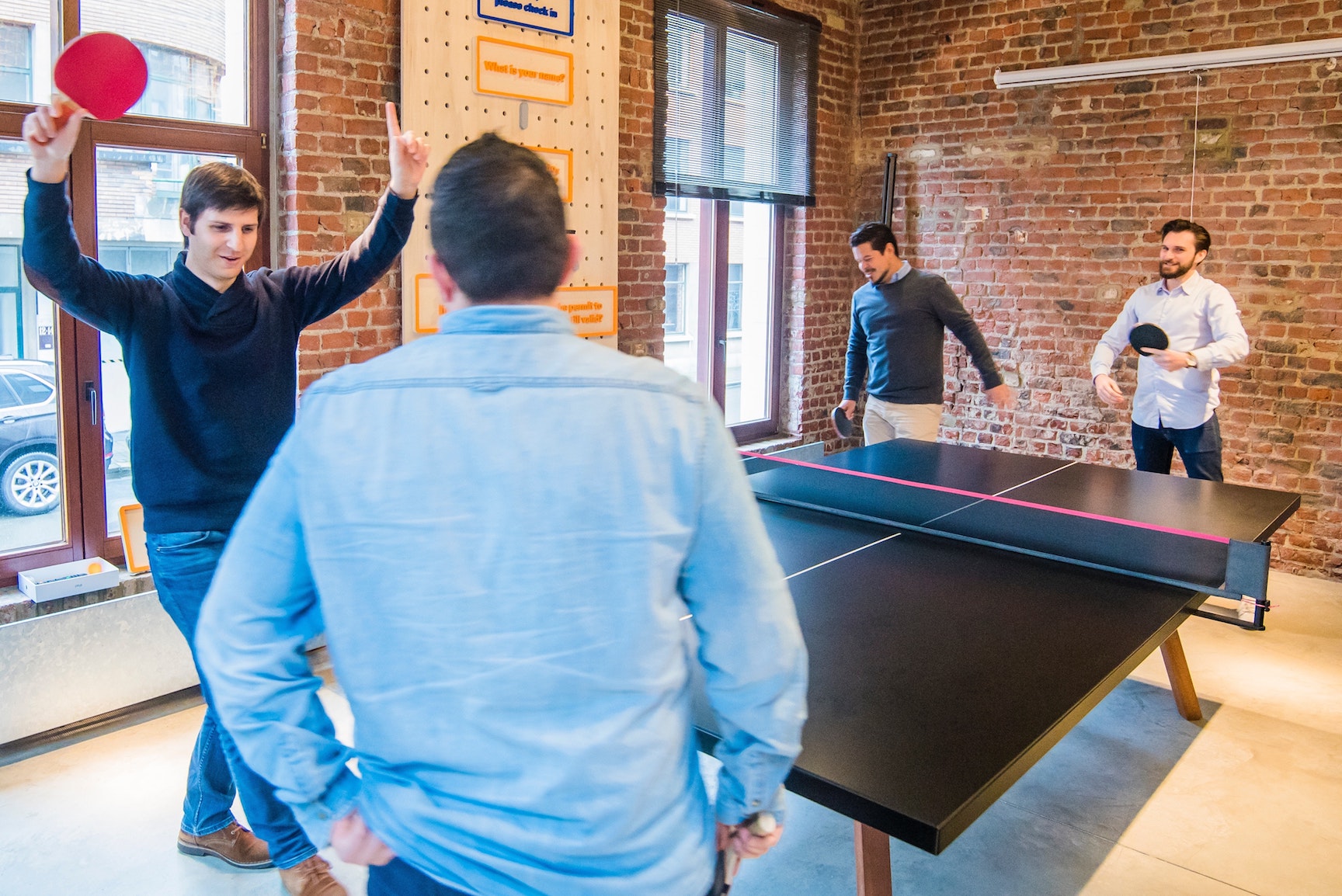 Source: Pexels
Nothing better to strengthen team spirit than to do a common activity with a shared goal. Here are some ideas to inspire you: have a ping-pong tournament to reveal the competitive spirit of your team, a murder party to reflect and solve the mystery or even a Netflix party to have fun while respecting the safety distances. In case you do not have the time to organize a team building, you can also call on an agency specializing in team building who will find and organize the ideal activity for you.
If you don't like the idea of ​​participating in a team building, you can always do a simple after work with your employees. The idea of ​​an after work is the opportunity to get together to discuss and exchange in a friendly manner while having a drink.
The cohesion of your team will be greater than ever!
(If you are employed, send this to your boss.)