Full service storage

5-Star Service & Support
Our goal is to always deliver a 5-star service and support experience. The Boxify team is here for you 12 hours a day.

Free Boxify boxes and wardrobe
Boxify boxes and waredrobe are made of commercial-grade, durable material and can hold up to 25kg.
Free Pickups
We'll pickup your packed boxes and larger items and bring them to our secure storage facility, for free.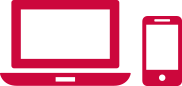 Manage Your Stuff
See and manage all your stuff online. Book appointments, manage your items, check your invoices, get your stuff back in a few taps, and more.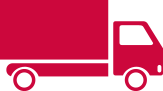 Delivery
Need your stuff back ? No problem. Schedule an appointment online or through your smartphone and we'll bring your stuff right to your door.

Security & Care
We value your stuff as if it's our own. We seal your boxes and our facilities have got it all : motion-sensing cameras, alarms, and 24-hour security.

Insurance
We don't just store your items – we care for them, too. We'll cover your stuff in case it gets damaged at no additional cost to you.
What fits in a box ?
Boxify boxes are made of commercial-grade, durable metarial with a capacity of 93L, and can hold up to 25kg. A single box can hold 12 pairs of shoes, or 30 shirts and 10 sweaters.