Celebrate with us Earth day, by recycling the objects you no longer use. It is little things like this that allow you to kill two birds with one stone since you are not only taking care of our planet, but you are also saving money. Here are 10 easy ways to recycle and add charm to your home.
Case of wine --> Authentic tray
Wine is good, but cases of wine take up space. Why not cut them in half and turn them into an authentic tray? Go from aperitif to breakfast in bed in a few minutes.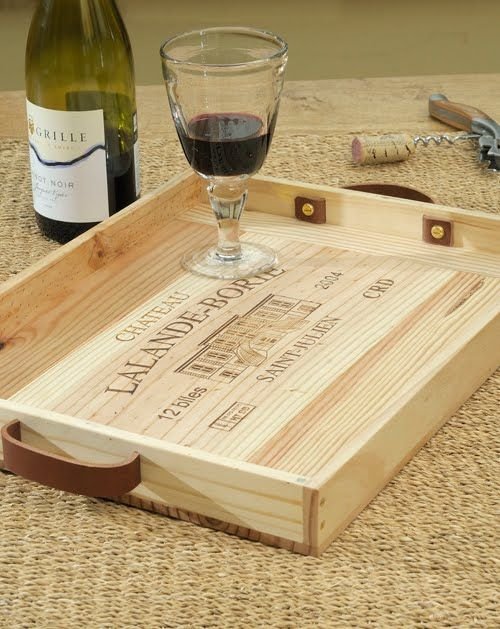 SOURCE: Wineandco
Tennis racket --> Decorative mirror
If you still own your old tennis rackets, it means that you are surely attached to them. So why not hang them on your wall instead of cluttering your closet?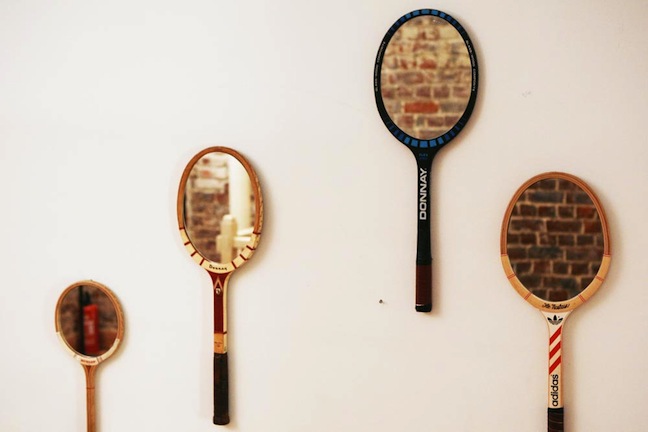 Kitchenware --> Candles
Looking to brighten up your room? If you have candles and kitchen utensils at home, look no further, the solution is right in front of you.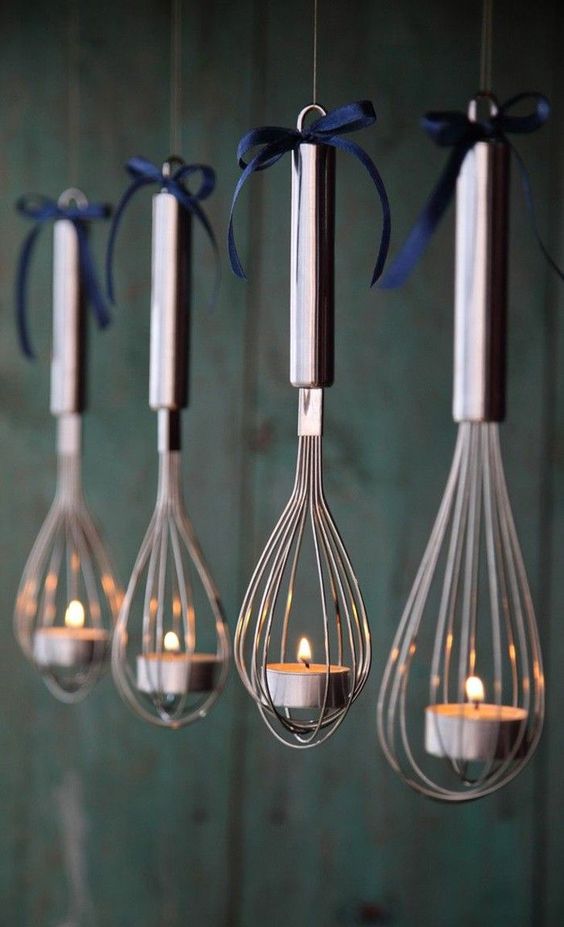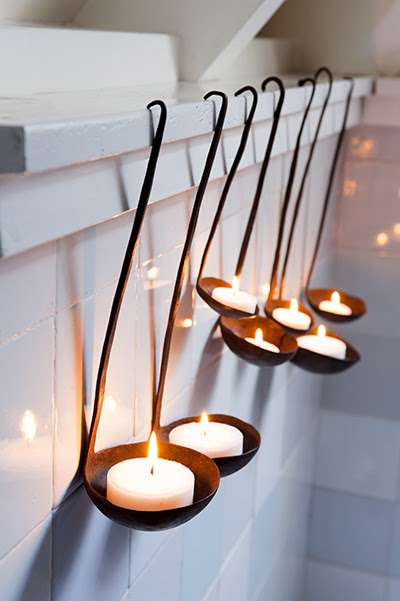 SOURCE: Cuisine Addict
Plastic bottle cap --> Toothbrush holder
Don't leave your toothbrush lying around and pay more attention to your oral hygiene. Microbes can promote infections but also gingivitis and bad breath so keep it clean.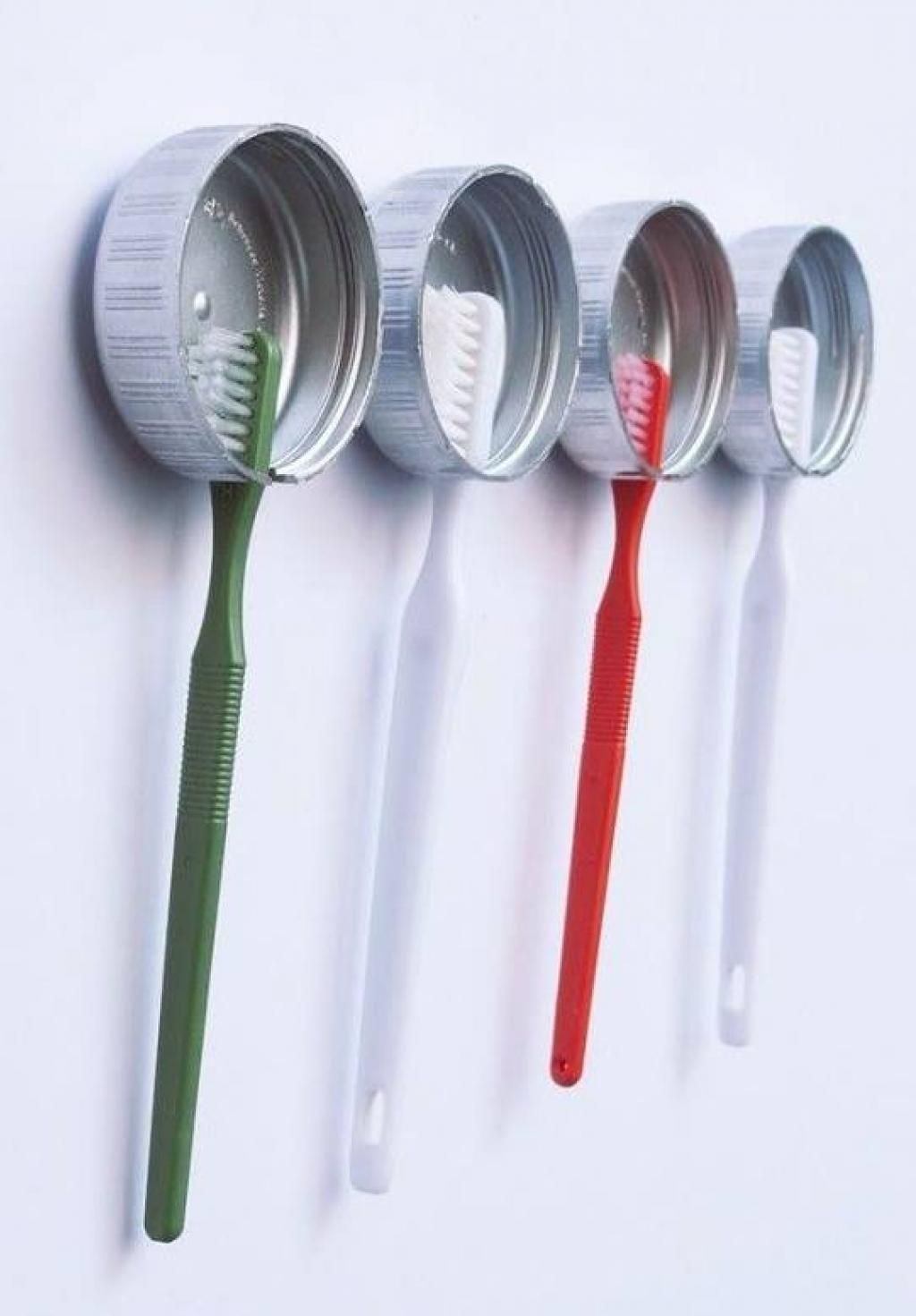 SOURCE: Trucs & bricolages
Tennis ball --> Toothbrush holder
Here is a second tip for keeping your toothbrushes tidy or organized maybe? Take out the tennis balls that are lying around in your bags, cut them out, and have fun decorating them!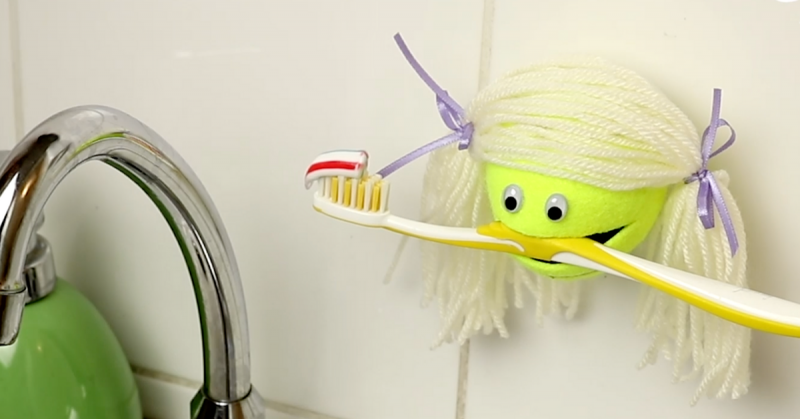 SOURCE: L'astucerie
Alcohol bottle --> Soap dispenser
If you are a liquor bottle collector or have bottles lying around, you can have fun creating soap dispensers for your kitchen or bathroom. It will bring an original touch.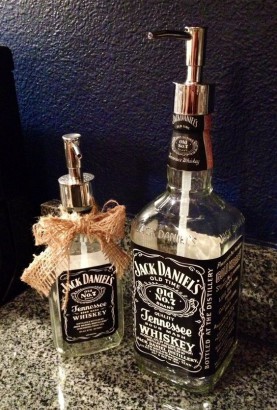 SOURCE: Marie France
Damaged cans --> Vase
Dress up your interior and your tables with only: dented cans, paint, flowers, and a little water.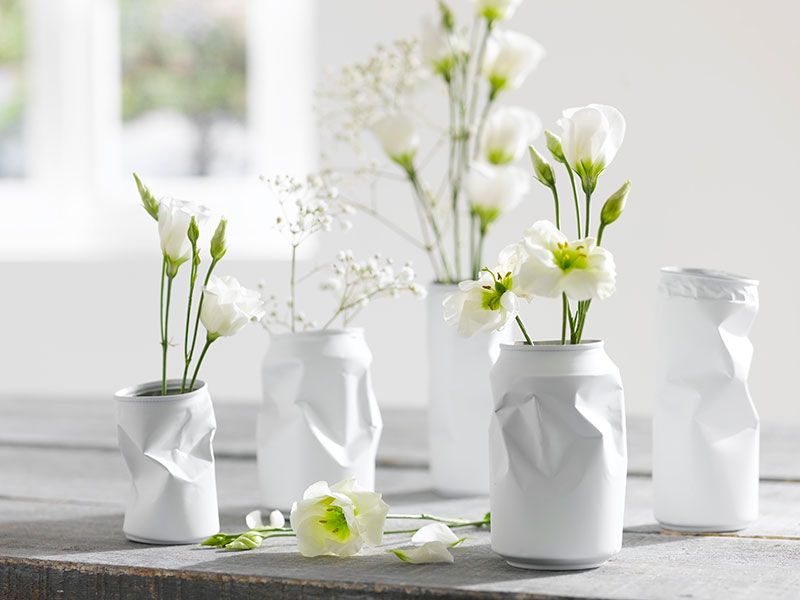 SOURCE: Truffaut
Wooden logs --> Coffee table
Your interior lacks nature? The logs are both practical and trendy. And if you want a more refined interior, you can paint your logs white.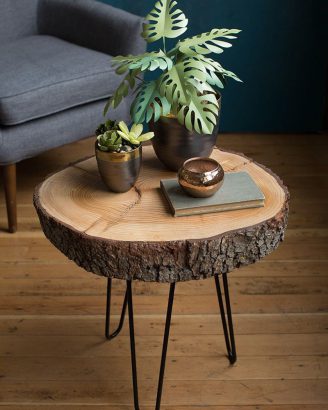 SOURCE: Maison
Shampoo bottle --> Cellphone holder
This great mobile holder is made from a plastic shampoo bottle, but it can be made from anything. For instance, you can use cardboard, like a toilet paper roll, wood, magazine paper, or a plastic cassette.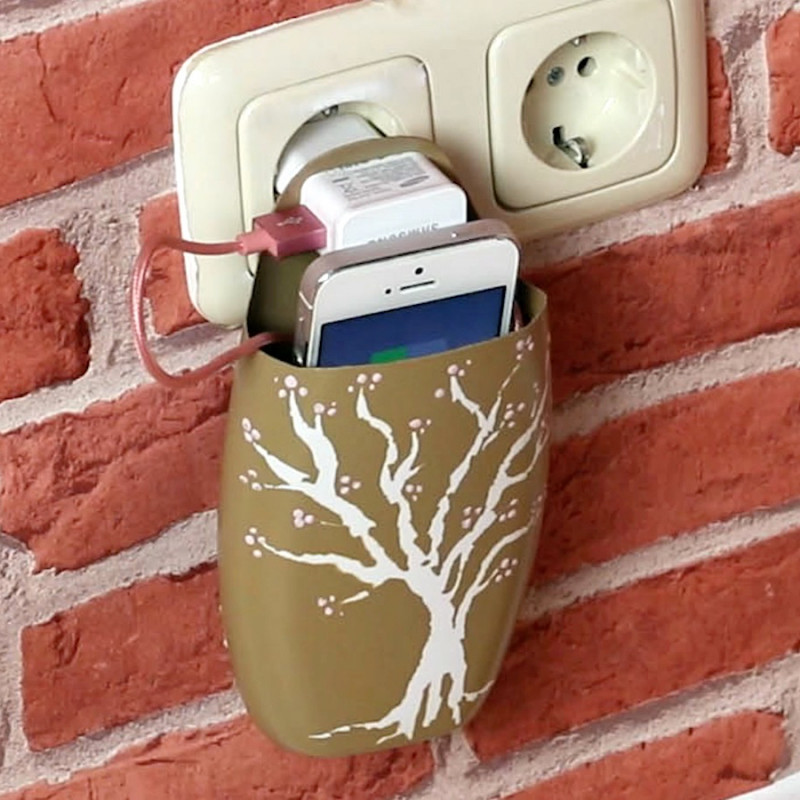 SOURCE: L'astucerie
Toilet Paper Rolls --> Cable organizer
If you're tired of losing or untangling your cables, just use your toilet paper rolls.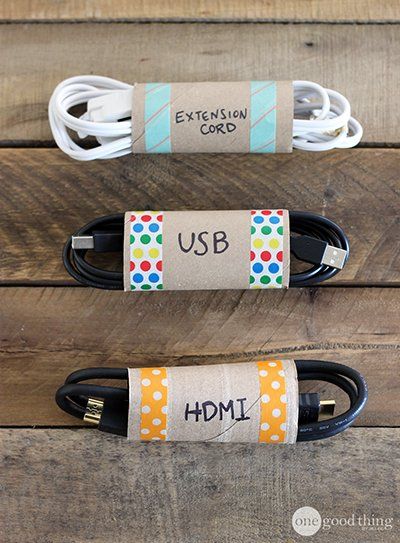 SOURCE: Archzine
Trends and tastes are constantly changing. As a result, we keep accumulating objects that we no longer need but do not want to get rid of. We propose 2 solutions to solve your space problems. The first one is to recycle your objects by diverting their first functions as explained in this article. The second option is to sort and then store your belongings at boxify.